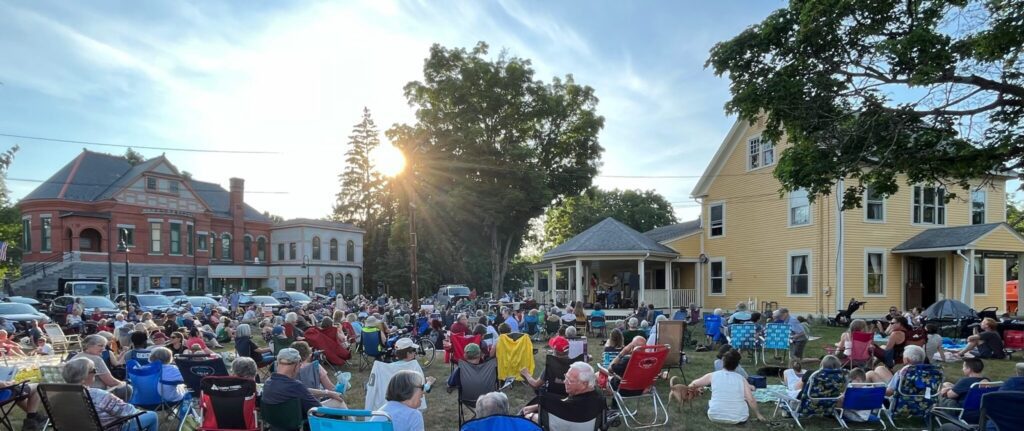 Welcome to the 2023 Florence Summer Concert Series! We are super excited about this year's lineup and program enhancements! As always, the concerts will take place every Thursday from 6:30-8:00pm at the Florence Civic Center and are free to attend. The 2023 program will be 14 weeks and will run from June 1st through August 31st, 2023. Food trucks will be on-site each and every week as well!
Please check back here or like us on Facebook (Florence Civic & Business Assc.) for band information and announcements throughout the season. You can also email our program director Johnny Memphis at [email protected] with any questions or suggestions.
Bring your lawn chair, relax, and enjoy the music!
The Florence Summer Concert Series is only made possible through donations and sponsorships purchased by our members! See below for the complete list of sponsors!
Thank You 2023 Sponsors!
1812 Paint & Body
Apex Dental Associates
Attorney Michael Hooker
Bird's Store
Bombyx Center for Arts & Equity
The Brewster Family
Brian O'Connor
Busy Bee-Cleans
The City of Northampton
Construct Associates
The Community Classroom
Cooley Dickinson Hospital
Crimson & Clover Farm
Dodson & Flinker
Elk's Lodge 997
Emily Rosenfeld
Eye Physicians of Northampton
Finck & Perras Insurance Agency
Fitzgerald Fences
Fitzgerald Realty Corp.
Florence Bank
Florence Casket Company
Florence Dental Care
Florence Hearing Healthcare
Florence Pizza & Family Restaurant
Grace Paint & Tile
Greenfield Savings Bank
Intervale Farm
Iyengar Yoga Center of Western MA
Keiter
Laudable Productions
Leather & Lace Hairstyles
Lilly Library
Little Wall
Maple & Main Realty
Marney Electrical Services Inc.
MBS Advisors
Miss Florence Diner
The Munson Family
MurDuff's Jewelry
Murphy's Realtors
Nancy Hayes Clune
Northampton Arts Council
Northampton Cooperative Bank
Nu-Way Homes Inc.
Pioneer Precision Optics
Pivot Media
Rick Kristek Tax & Business Services
Robin And Joanne Salmaggi/Webber
Roger and Pamela Parenteau
Seven Sisters Midwifery
Streetlight Financial
Sugar Maple Trailside Inn
Synergy Physical Therapy
Tandem Bagel Company
The Florence Summer Concert Series is made possible through the generous support of our members and sponsors.
Please email [email protected] with any questions or suggestions.